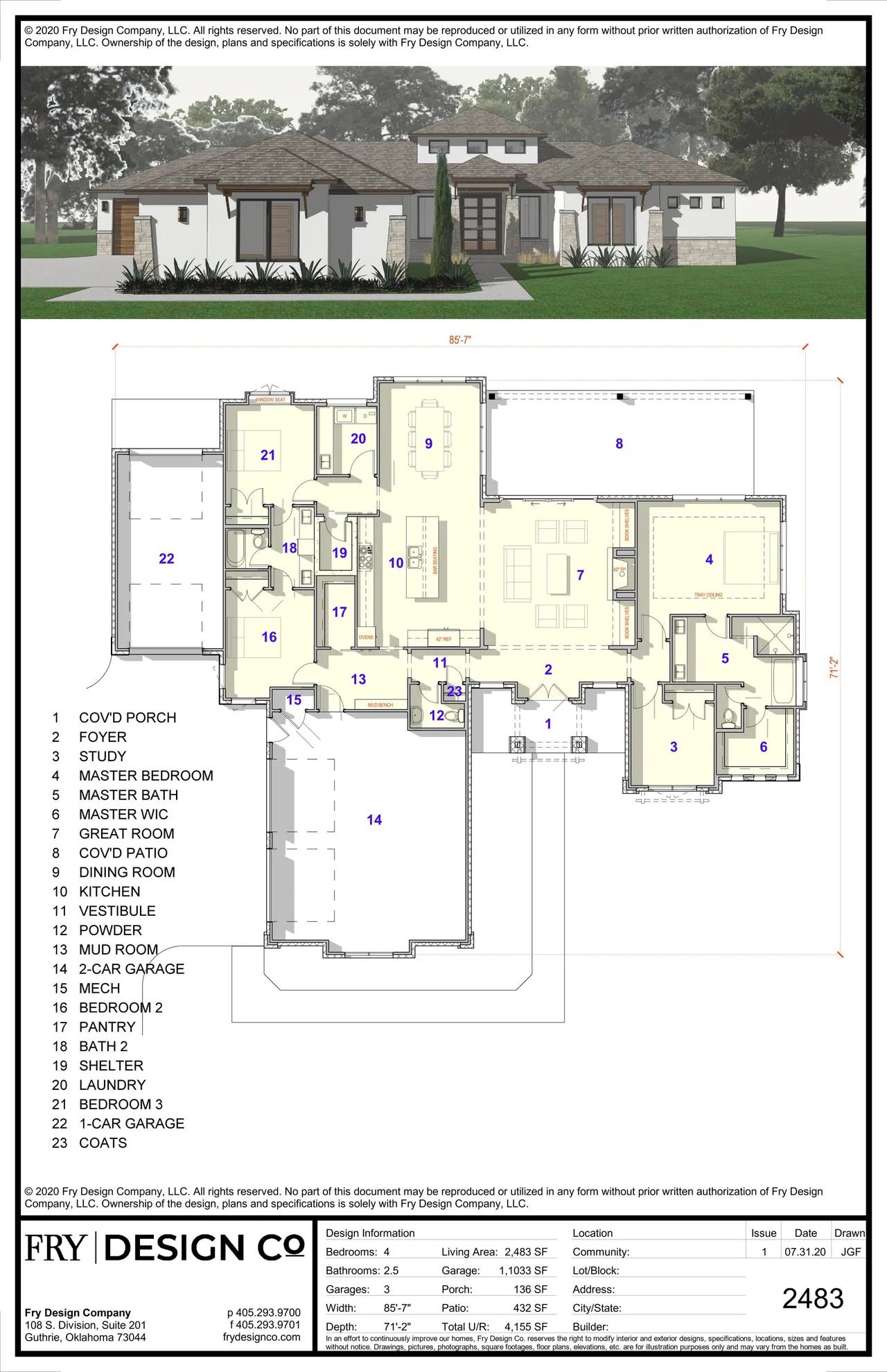 PLAN 2483
Bedrooms: 4
Bathrooms: 2.5
Garages: 3
Living Area: 2,483 SF
Garage Area: 1,103 SF
Porch Area: 136 SF
Patio Area: 432 SF
Total U/R: 4,155 SF
Width: 85'-7"
Depth: 71'-2"
Description:
Two-time 2020 Build Magazine Award Winner! This modern Texas Hill Country style home is simply gorgeous! This plan is open, spacious and packed full of beautiful features all perfectly appointed in under 2,500 square feet!
Contact Us