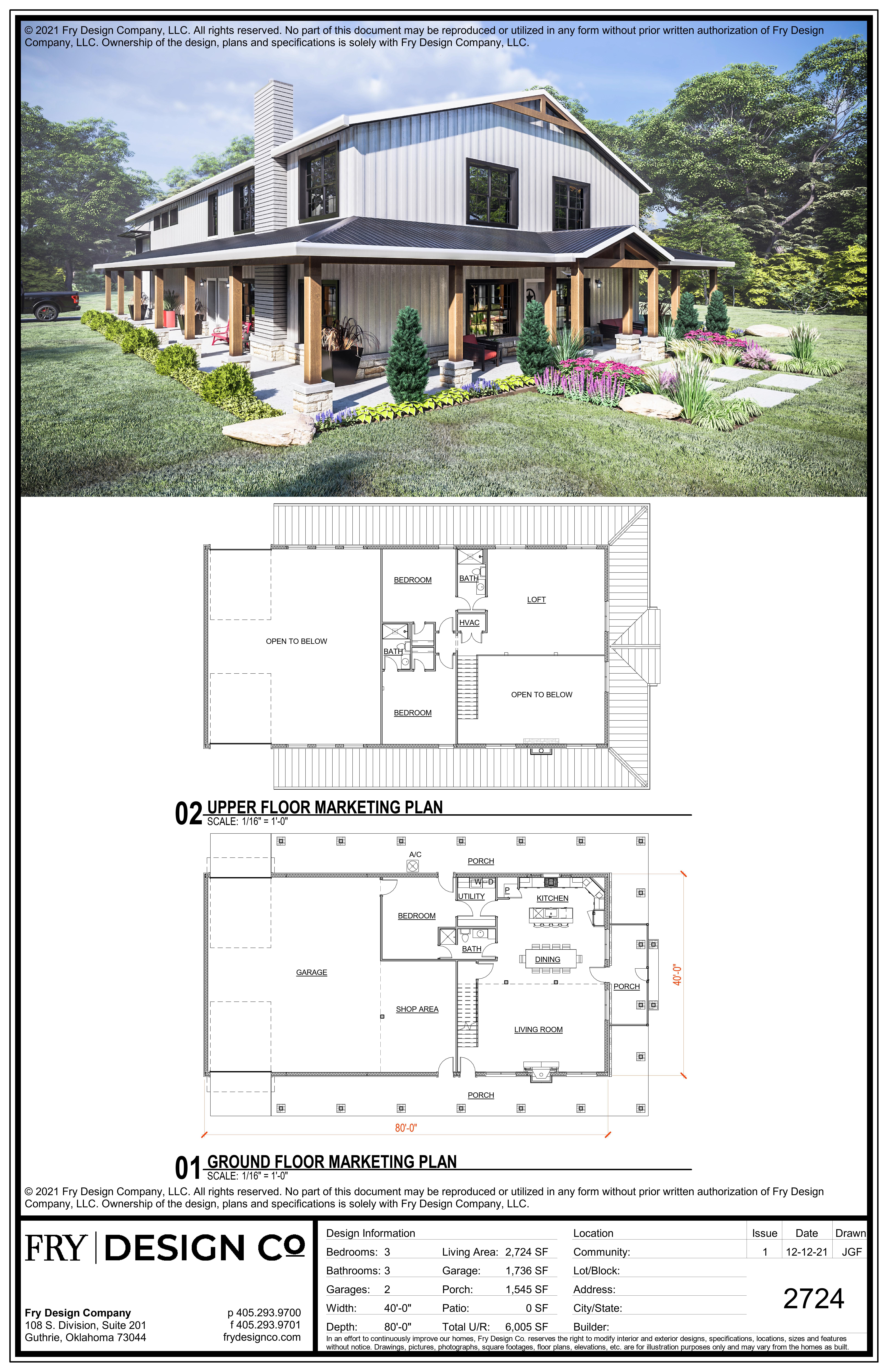 Plan 2724
Bedrooms: 3
Bathrooms: 3
Garages: 2
Living Area: 2,724 SF
Garage Area: 1,736 SF
Porch Area: 1,545 SF
Patio Area: 0 SF
Total U/R: 6,006 SF
Length: 80'-0"
Width: 40'-0"
Description:
Derived from a custom barndominium located on a hunting property in SE Oklahoma, this plan is a bit specialized for that particular use, but can be easily adapted. Lower level offers the ability to double up on the garage space still leaving a large shop area. The lower bedroom is actually meant to be a dressing area for hunters to change in and out of their hunting clothing. Upper level is easily adaptable to potentially six (6) bedrooms in lieu of the two shown for this client.
Contact Us